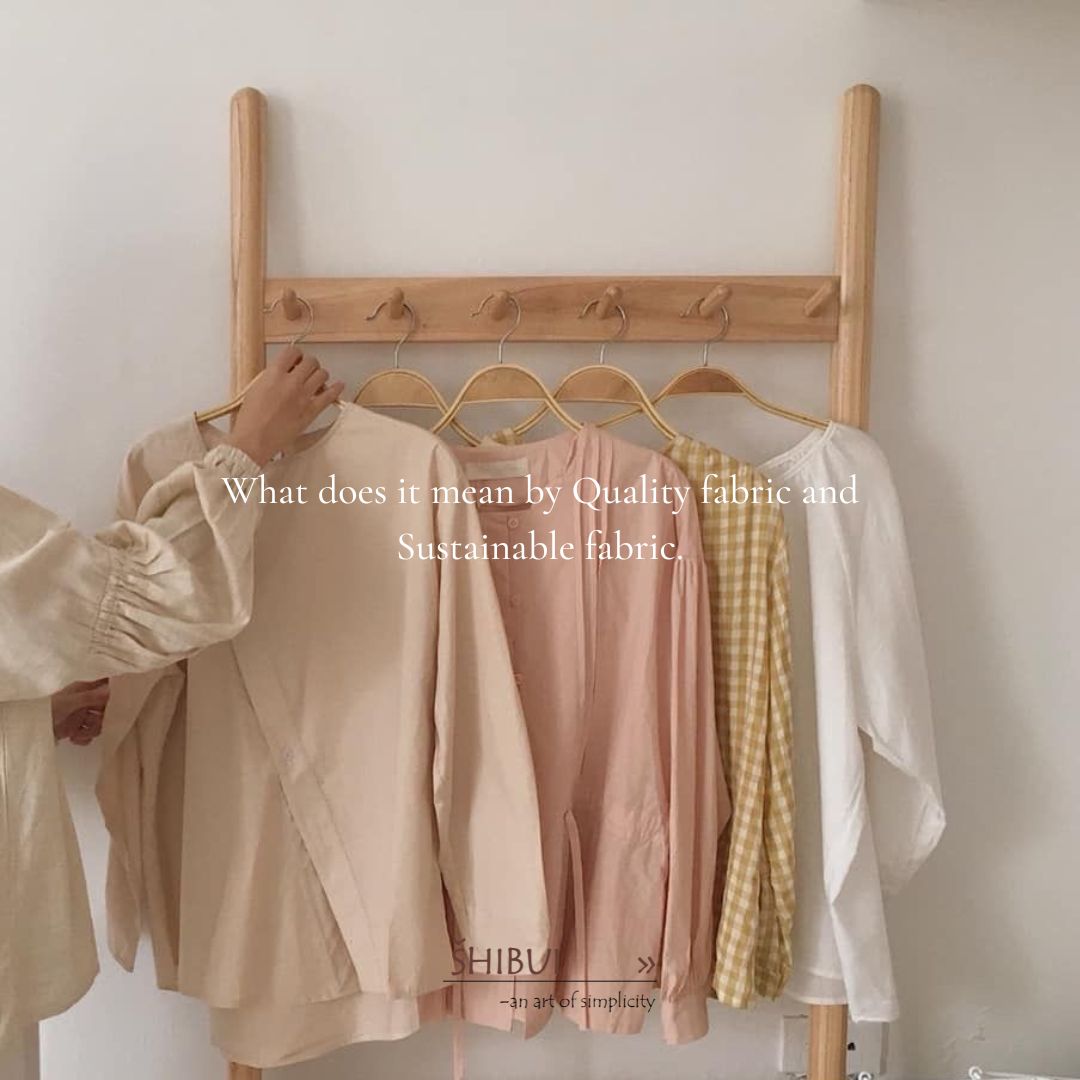 WHAT DOES IT MEAN BY QUALITY FABRICS AND A SUSTAINABLE WARDROBE?
The concept of sustainable fabrics is novel! 

I love that top. So gorgeous and reasonable!

Gosh, those leather pants. I am gonna kill in that beauty!

Damn, those cotton tees. They're perfect for working Saturdays and so pocket-friendly. I will grab some.

That's how our purchase decisions are driven. Right? We buy clothes without even looking at the fabric composition. Mostly our wardrobe is congested with fabrics that are not even durable. But they are pocket-friendly, so we are giving them space.

Even though you want to switch to sustainable fashion, you feel it's novel and puzzling to come out of the trap.

Well, the good part is that you can come out of the loop the moment you make a choice.


A choice to buy consciously! To wear clothes that add value to your life! To buy clothes that support the weavers and the workers! A choice that makes this planet a better place.

Team Shibui is strongly running on this philosophy. We have chosen to weave elegant styles most naturally and nobly to restore balance on this planet Earth. 


That's why we are aligning our beliefs and values with fabrics too! Our designers are fabricating a beautiful story through our calming hues, confident clothing, and right fabric choices.

Of course, curating a conscious closet based on sustainable fabrics is not an overnight journey. It starts with baby steps by choosing ethical fabric on your next shopping tour.
 
ORGANIC KHADI 

Popularised as India's signature fabric, Khadi is hand-spun and handwoven cotton fiber. This traditional fabric is a perfect fit for any season as it feels fresh in summers and pleasant in winters. Not just that, when maintained accurately, it lasts for years. Team Shibui dynamically adopts traditional handloom khadi while crafting stylish clothes. Have a look at our Alchemy collection https://www.officialshibui.com/product-category/alchemy/ aesthetically designed in soft denim khadi to bring timeless and seasonless designs to life.

ORGANIC LINEN
Super light and breathable fabric. It comes from the flax plant, and literally, we can use every part of the plant. Strong, naturally moth resistant, and biodegradable, Linen can withstand high temperatures and absorb moisture without holding bacteria. What else we need in a fabric! Team Shibui has ethically woven Linen into elegant and effortless clothing in our collection, Veerangana. Have a look - https://www.officialshibui.com/product-category/veerangana/

ORGANIC COTTON
One of the most natural fabrics out there, it is a sustainable alternative to traditional cotton. It's a wardrobe staple as it is natural, fashionable, breathable, and go-to for all seasons. Keeping in mind the numerous benefits it brings to the environment and our fashion lifestyle, Shibui is fabricating extraordinary clothing using Organic Cotton. One such collection is Earth Stone - https://www.officialshibui.com/product-category/earth-stone/


Talk of the town in the world of sustainability, Tencel is created by dissolving wood pulp. So, it's biodegradable, chemical-free, and a zero-waste fabric. Tencel also doesn't wrinkle easily, manages moisture, regulates temperature, and has an excellent drape. So, if you are looking forward to modern, long-lasting fashionable clothing, stay tuned with us as we are launching our Tencel Collection super soon!

Sustainable fabrics are a meaningful choice. It is a decision focused on waste reduction, water conservation, lower emissions, and soil regeneration. In a nutshell, they are promoting a healthy and breathable lifestyle.

So next time you go on shopping, make an optimal choice that reduces waste, lasts long, and supports sustainability.
Happy Shopping!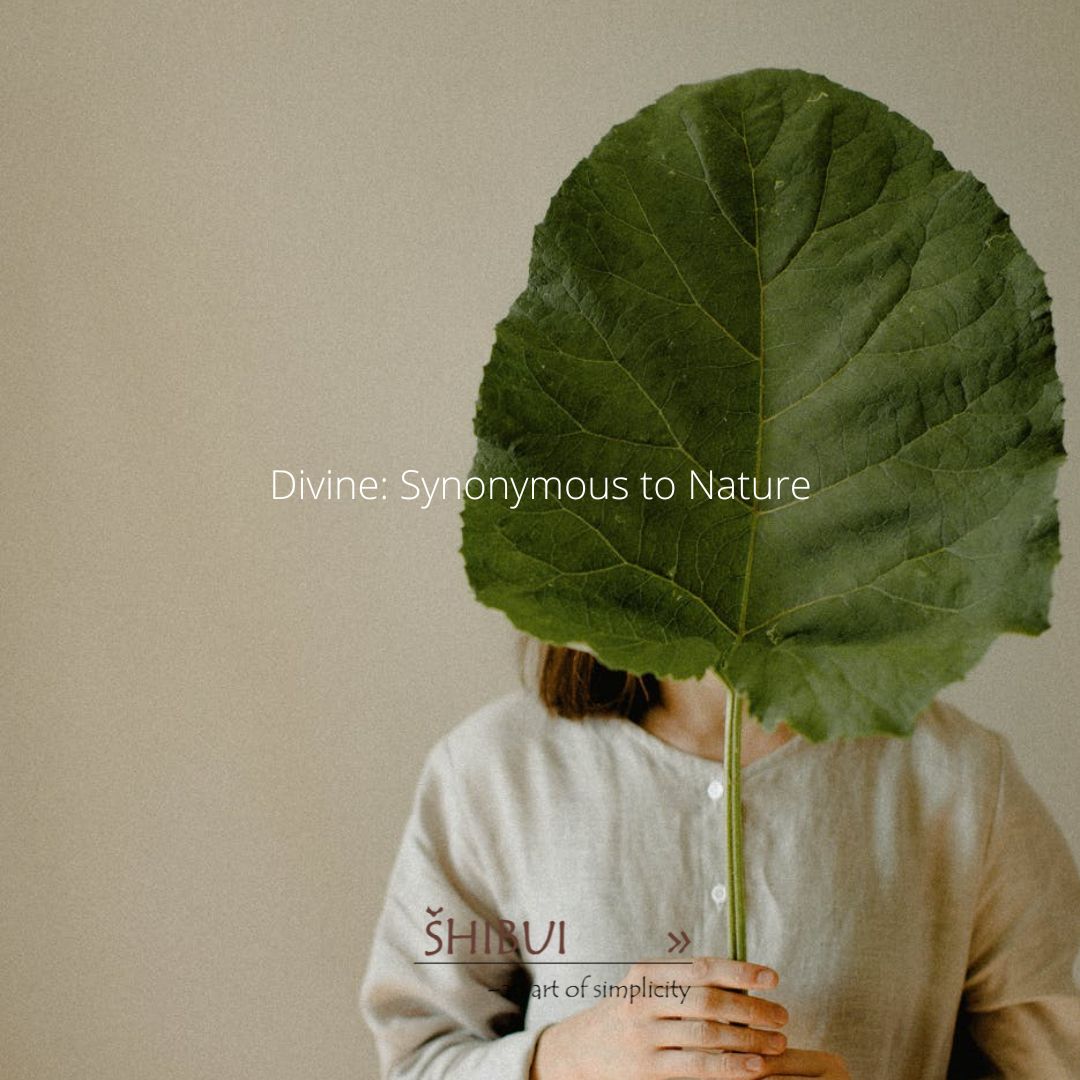 The world is beautiful. It is divine & there are no second thoughts about it. With the help of open-mindedness, we can witness & become aware of the divinity present all around.
Read more