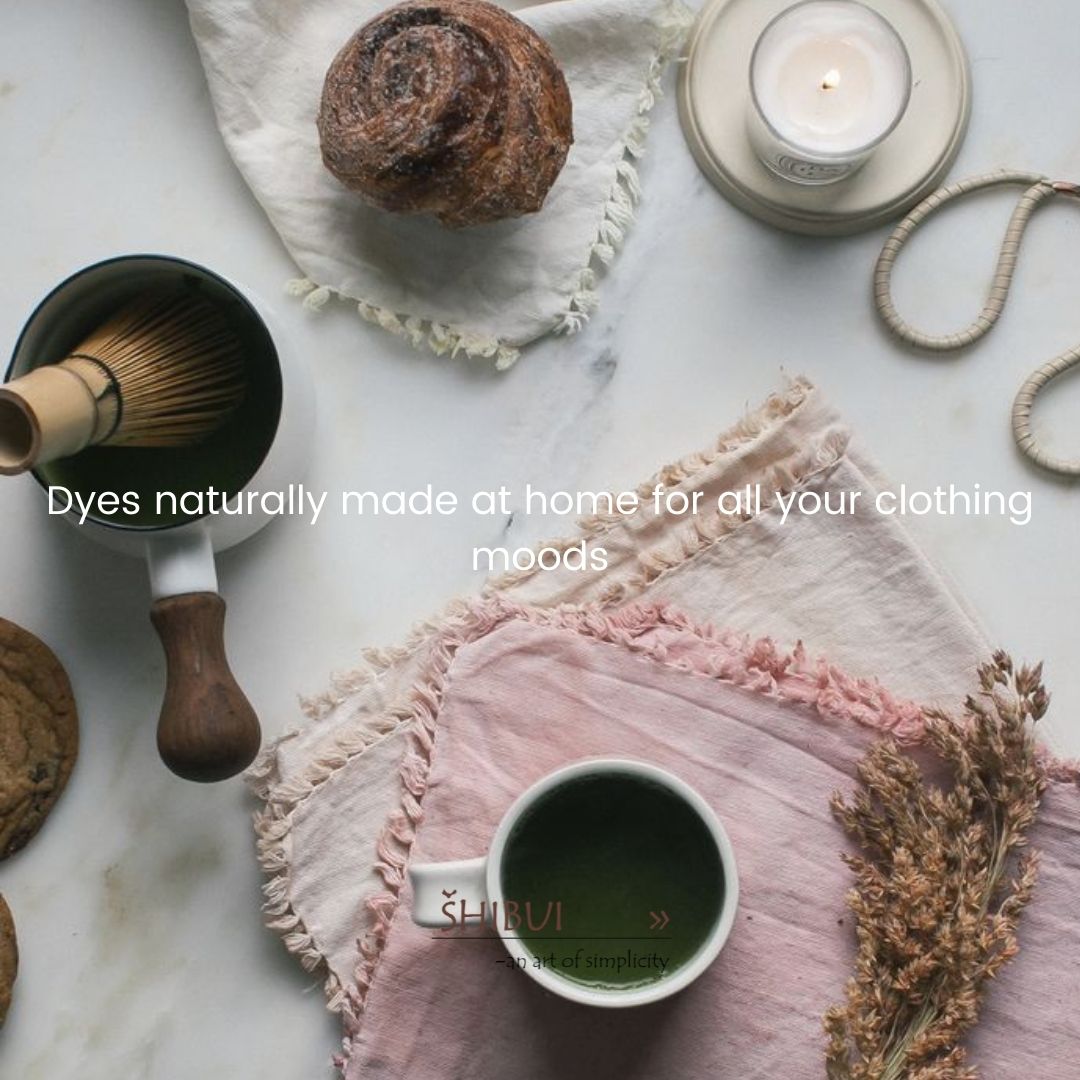 DYES NATURALLY MADE AT HOME FOR ALL YOUR CLOTHING MOODS
Let's play a quick game! 
We will ask you 5 very basic questions. All you need to do is answer as a Yes/No. 
So let's begin the fun!
Did you know that red cabbage can give you color as good as indigo?
Did you know avocado skin & seeds can color your clothes into a stunning shade of pink?
Did you know walnut hulls can give you color as beautiful as grey-white?
Did you know that you can smoothly extract color from fruits, vegetables, nuts & flowers at your home only?
Did you know that dyes extracted at home from natural ingredients are non-carcinogenic & toxin-free? Of course, you know this fact! Moreover, Natural dyes are slowly getting popular in the real world. Although you may not know the first four facts, you are certainly aware of the fifth one. So then why not try something cool & thrilling that is bound to give stunning results. 
Thinking of where to start, how does it happen, what to take care of & what will be the result? Come along with us on the tour of Natural Dyeing!


COLOR, COLOR, WHAT COLOR DO YOU CHOOSE?

Firstly, let's break one myth. Because it's natural dyeing, it's not limited. You have multiple options to get tints of one color. And these can be beautifully extracted from all basic food, fruits, flowers & nuts options, readily found at your home or your surroundings. Let us share a simple color guide too!


Even Team Shibui extracts natural dyes from various ingredients. Check out our Forest Walk Collection & you will enjoy free, breezy & alluring silhouettes organically dyed in colors like Sap Green & Brown Hues, extracted from Pomegranate & Madder Root. Shibui team has also used Indigo & Madder Roots to extricate hues of Indigo & Coral Pink in our Seascape Collection.  We do it because it promotes what we preach. Without using any electricity & safeguarding the health of our artisans, we do it all ethically. That's what we call a win-win situation!


BUT HOW DO WE EXTRACT THE COLOR?

Before moving to the dyeing process, you need to prepare your fabric. Everything depends on this step. Wash your fabric & make it wet. Then add the wet fabric to your fixative/mordant solution (prepared naturally using salt/vinegar), which is crucial for better color absorption. Let it rest for an hour and then rinse. 
Now, let's roll to the most interesting part!! Excited? Ikr!


Add water & plant material to a pot & heat it on sim for an hour or so, till you see a dark color. Then strain the plant material and add your fabric to the pot along with the colored liquid obtained. Bring it to a slow boil at the sim, maybe for about an hour, and then let your fabric set in the boiled solution. The more time you keep it, the darker the color. 
May seem a little tedious. But trust us, it is one of the fulfilling and happiest experiences. We have got such interesting hues time and again that we use in our collections, scrunchies & more. It happily takes us one step closer to achieving sustainable fashion goals. 
One such incident is where we used leftover Marigold flowers in our hobby time. Guess what, we got such a lovely, blooming & delightful print along with subtle yellow color. It made our saree look so incredible. We have attached its picture too!


IS THERE SOMETHING TO TAKE CARE OF?

Yes! Of course!


Make sure to choose fabrics that are organic & natural because only biodegradable fabrics can pass through & retain the natural colors. So go for fabrics like Team Shibui does - Organic Cotton, Linen, Tencel, etc. 
Also, mince your flowers/fruits/veggies/nuts into as much smaller size as possible for more surface area. And don't you dare use dried & old material. Select only fresh, ripe & fully grown ingredients as they will give you the best color, unlike dried material.  
Another important note is that your fixative/mordant totally depends on the type of fabric. For some, salt may work and for others vinegar. You see, you need to focus more on these details for the finest result. 
Natural Dyeing is both a very personal as well as a professional process. It has the capacity to yield some really cool results. On a personal level, it all depends on your experimentation. On the contrary, when we look at some artisans who are involved in this purposeful process with 100% tenacity & sincerity, we can see that exact reflection in their quality work. They are masters in delivering exact same results because they have gained comprehensive knowledge about all the permutations, combinations, proportions & formulations of various fabrics & colors.  


But what's more important is the fact that it is actually very cool, purposeful & safe for the environment too!
So, when are you getting into your kitchen & trying it on your linen shirt or white cotton dupatta?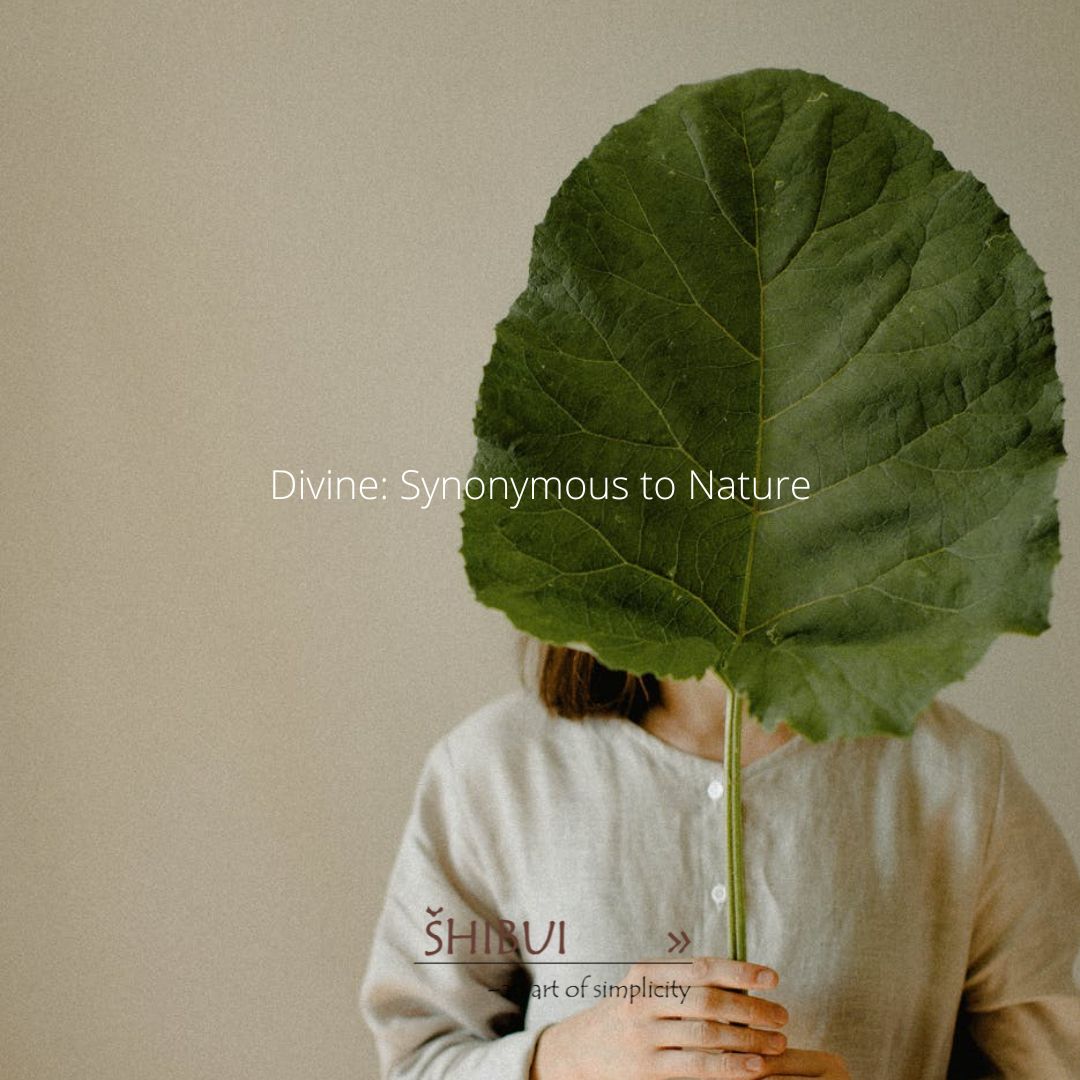 The world is beautiful. It is divine & there are no second thoughts about it. With the help of open-mindedness, we can witness & become aware of the divinity present all around.
Read more