Article: REASONS WHY THE INDIAN TEXTILE INDUSTRY IS THE RICHEST
REASONS WHY THE INDIAN TEXTILE INDUSTRY IS THE RICHEST
From Warm tones to Smooth Textures

From Cool Vibe to Smooth Flares

From Royal look to Silly Hooks

From Tiger Prints to Evergreen Tints


That's how the Indian Clothing Industry is! Magnificent, Luxurious & Evergreen. Home to 29 states and 7 Union Territories, India's Textile Industry is as vast as the ocean, as pure as melody & as royal as a queen. Starting with our rulers to British Raj, Independence to today, Indian Textile Industry has done multiple experiments but never failed to surprise us with its Majesty & Spark.


Shibui interweaves contemporary & artistic clothing, but we always draw inspiration from the legacy of Indian crafts. Be it prints, colors, fabrics, or patterns, Indian Textile Craft never fails to amaze us with its excellence. 

Here are the reasons why the Indian Textile Industry is the richest in the world.


SUSTAINABLE FABRICS

India is a country known well to sustain things for ages. We know how to maintain the quality of our ancestral antiques. And that's how it goes with Fabrics too! From Organic Cotton to Handspun Khadi, everything lasts for generations to relish. 


Deeply connecting us to our roots, wrapping us with warmth & showering love, Shibui chooses to intertwine our classic fabrics into fresh and confident silhouettes that always allow you to stand out and stay on fleek. Experience the joy with our Alchemy Collection, woven in Khadi by our skilled weavers from West Bengal. For sure, it is a collection that you can pair with any for every occasion!


TIMELESS HUES

We often talk about Stichting timeless clothing with evergreen hues that will give you pleasure every time you put it on. That's because these hues lure us into their charm. We are blessed to have ingredients that grace us with interesting colors that will always be popular & yet leave you with elegance. Pomegranate peel, tamarind seeds, walnut husks, and many more natural gifts leave flavorsome and magical tints, honoring the clothes for generations.


Guess what?

This has inspired us to bring simple & vibrant tints into our collection for an easy, breezy, comfy yet classy look. Our Forest Walk Collection has derived evergreen hues from Pomegranate and Madder Roots, allowing you to walk into the calming, dense, pure, and beautiful lush green world every time you wear them. What a delightful feeling!


INCREDIBLE PRINTS

Hop from one state to another, or even one city to another & you will be introduced to incredible prints bestowed since the time-beginning. Literally, there is a 360 degree turn when it comes to the prints as you move from North to South, each unique in its own way.


Shibui is retaining & carrying forward this legacy creatively, narrating the tales of our majestic & incredible prints in seamless designs. Giving their heart and soul into interlacing dreams into reality, our proficient workers have precisely bound every thread, giving our upcoming collections  a unique and abstract feeling. 

The Indian Textile Industry has so much to offer every time in its novel way. We enjoy the output, but there goes a lot of effort to bring forth the creativity mindfully into reality. 

To savor the delightful experience, we really need to make conscious choices, support behind-the-scenes labor, be careful while handling our clothes & take forward the glory of our rich clothing heritage.

Cheers to Forever Grace, Elegance & Poise!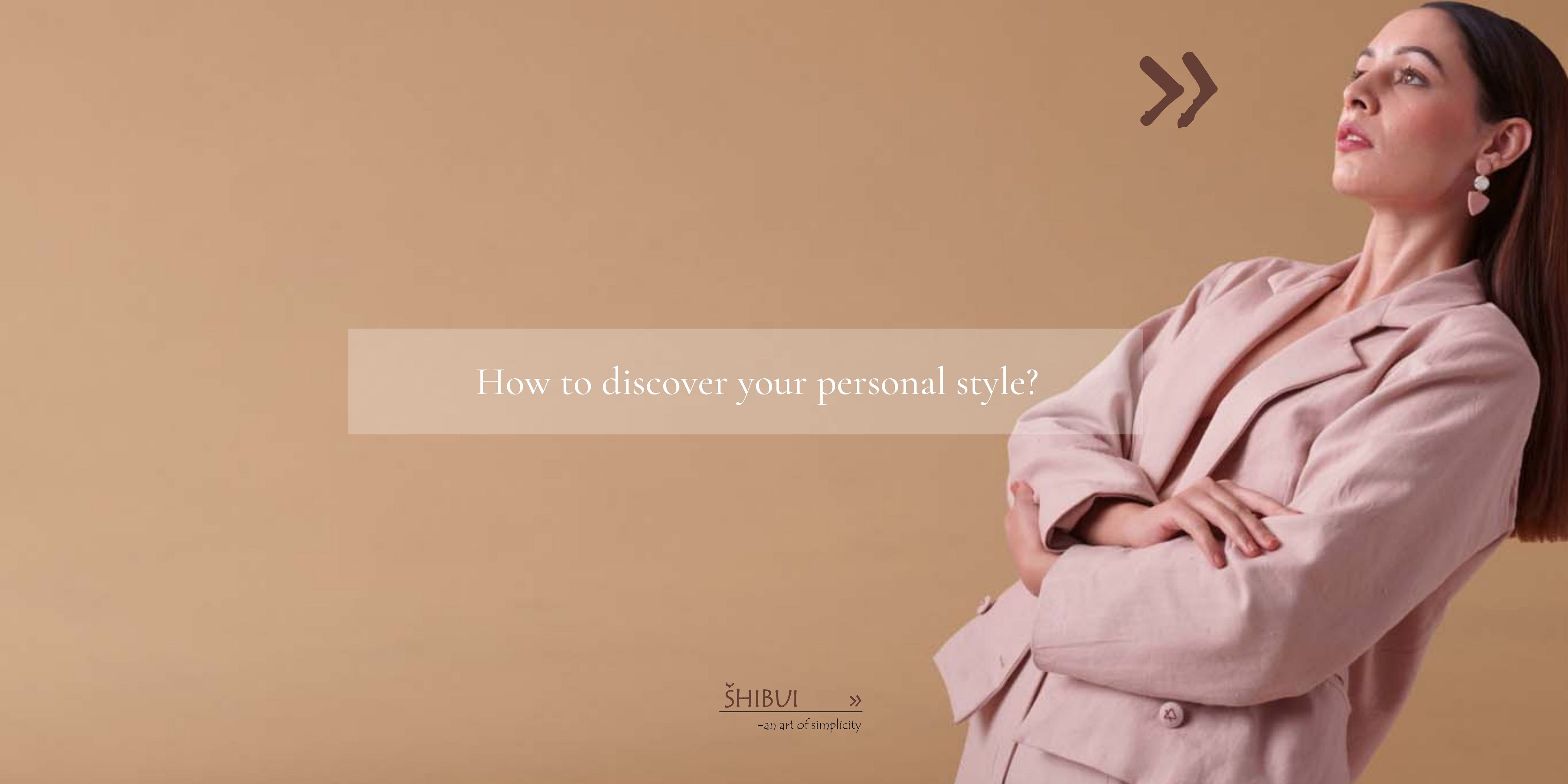 HOW TO DISCOVER YOUR PERSONAL STYLE?
CONFIDENT Chic BOLD Minimal  COLORFUL  Sophisticated Elegance EXPERIMENTAL Quirky SPORTY Cool Approachable Simple Modern Timeless Edgy Classic Relaxed FUN So Many Styles! So Many Colors!So Many Cho...
Read more